Conyers Ladies Night! Thursday Special at the Celtic Tavern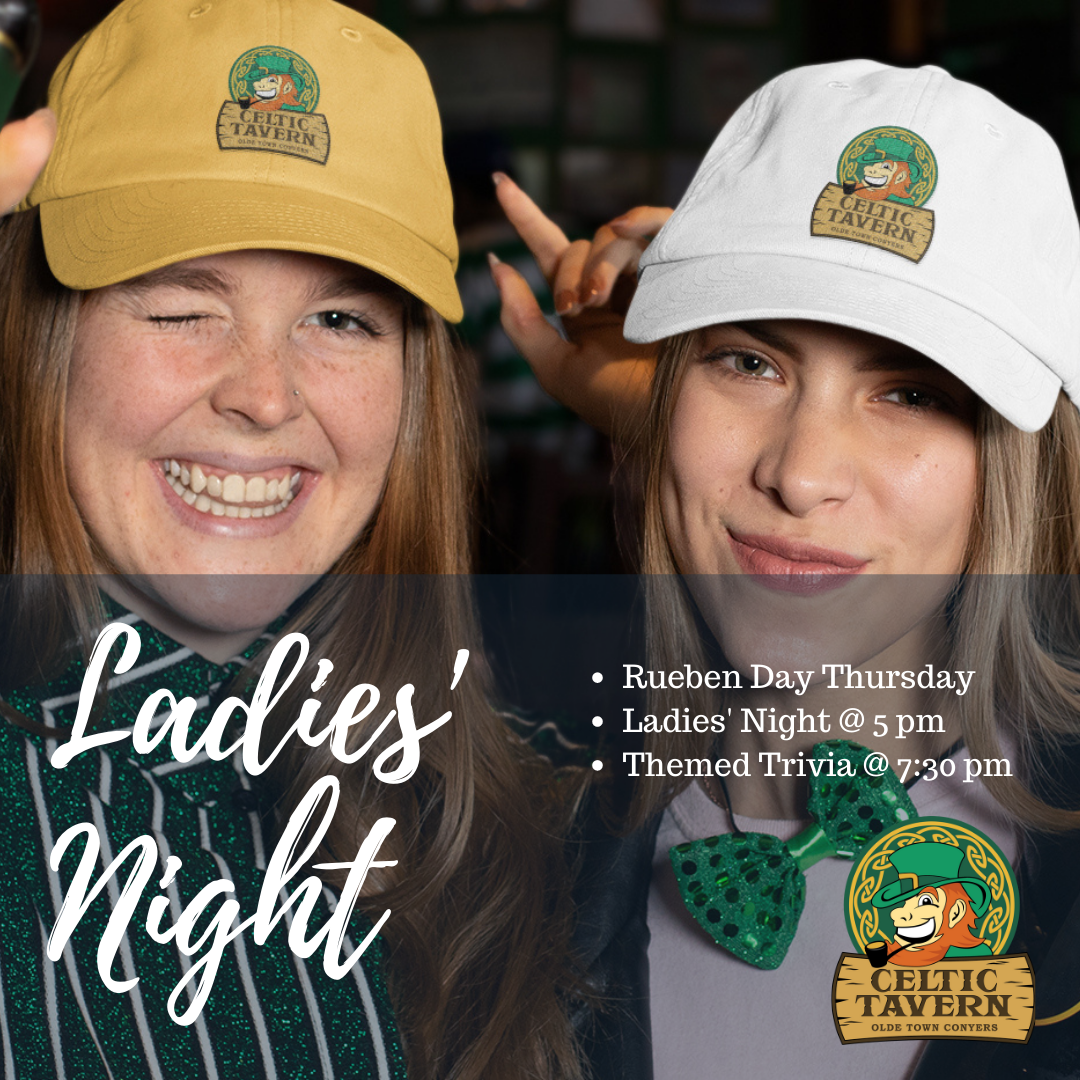 Ladies' night ~ Ladies' night starts after 5 p.m.
Friends and family can meet and enjoy a delicious lunch or dinner at the Celtic Tavern. Thursday night features the best Ladies Night in Conyers and Rockdale.
Our menu is incredible, including delicious juicy hamburgers served to your liking, crispy battered fish and chips, wings, fresh salads, and traditional Irish pub fare.
We are located in the heart of charming Olde Town Conyers.  When you are finished eating at the Celtic Tavern, plan to take a stroll through Olde Town and enjoy all it has to offer.
Our back door leads to a more intimate outdoor seating area that opens up to the City of Conyers Botanical gardens.
Open hours
Monday: 11:00 am-12:00 am
Tues.-Friday.: 11:00 am-1:00 am
Saturday: 11:00 am-1:00 am
Sunday: 12:00 pm-11:00 pm
Our Address
918 Commercial St NE
Conyers, GA 30012